WATERSHED WITNESS TOURS
~ FROM OUR FAUCETS FLOW RIVERS ~
~ EXPLORE EACH SECTION ~ FROM SINK TO SOURCE ~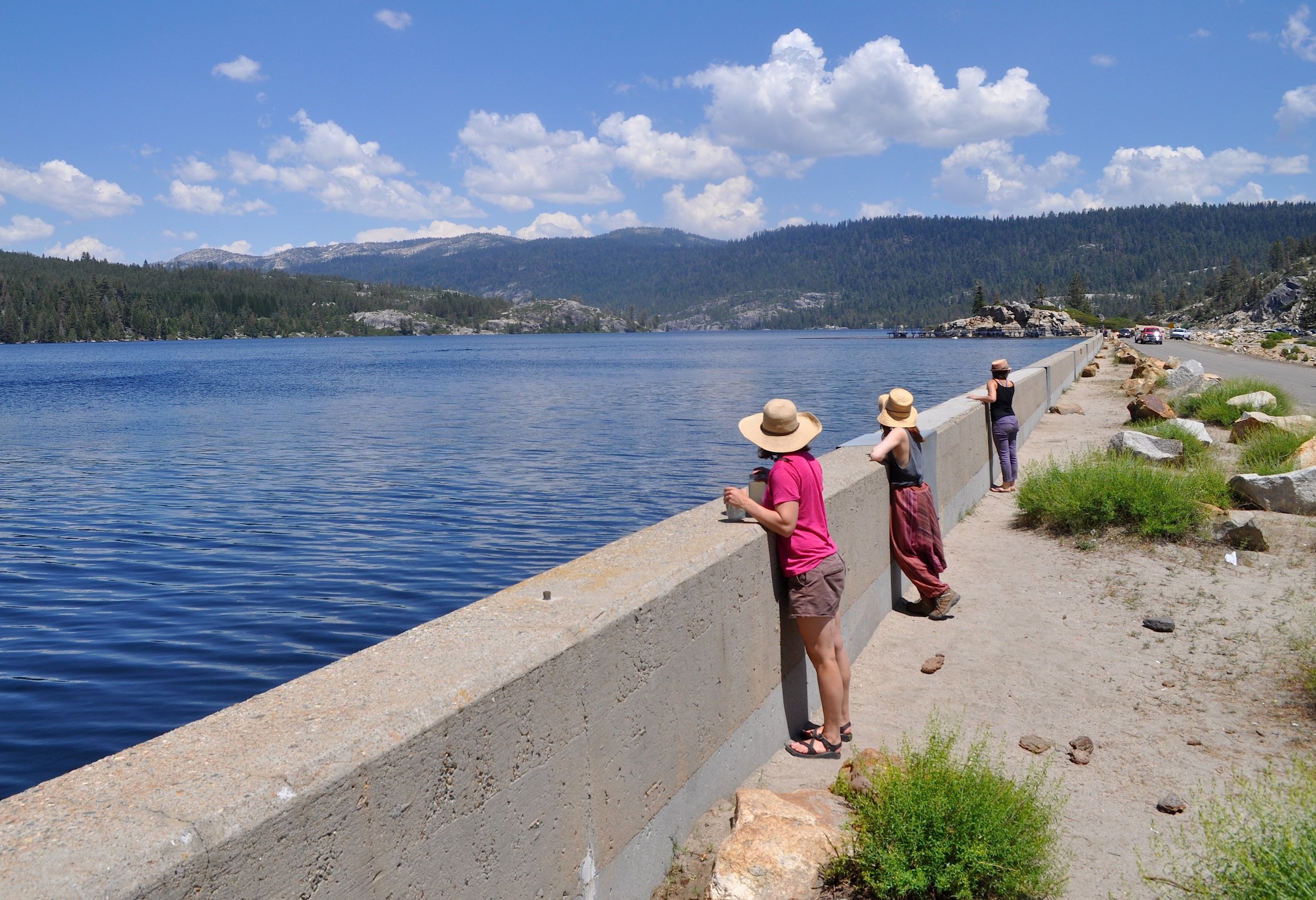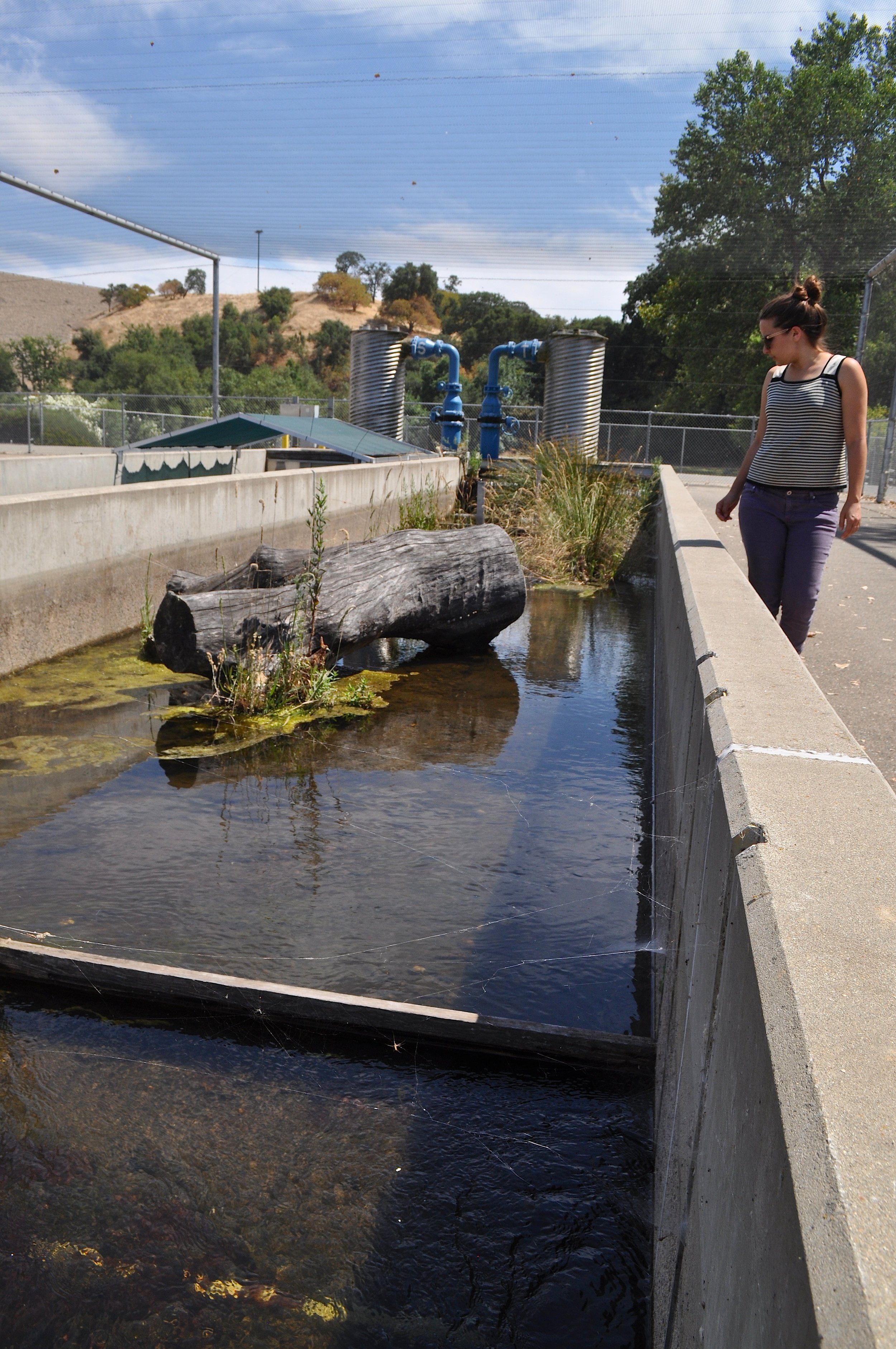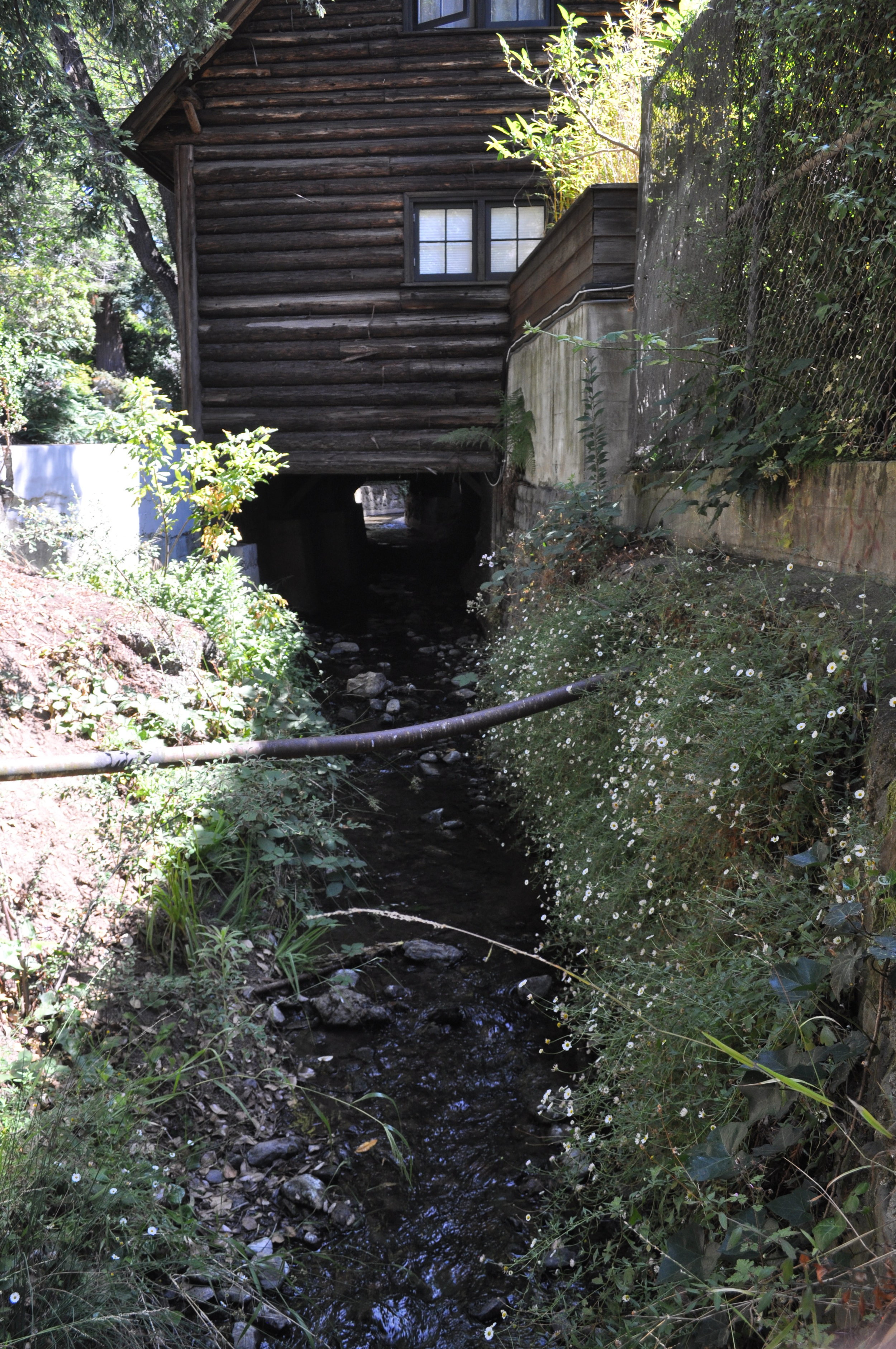 TESTIMONY and IMAGERY from recent Summer Solstice June '17 EAST BAY/MOKELUMNE RIVER WATERSHED Overnight Camping Tour:
"I highly recommend participating in a Watershed Witness Tour! I learned a great deal in a short weekend from Josh, and from the experience which he carefully and generously crafted. Josh is an incredible teacher with a wealth of knowledge, insight and depth. He gives space for participants to explore and learn in their own way, create their own connection and meaning, while also gently guiding participants to make connections between the personal and the collective, the internal and the external, the micro and macro. Participating in a Watershed Witness Tour, I gained insight and information from an ecological perspective, a social/collective lens, and my own personal story, as well as how all these perspectives and stories intersect, overlap and dance with one other." ~ Rebecca Siegel


 
MEET YOUR RIVER WITH US:

FALL TOURS (Dates TBA)
*(SF/Tuolumne River/Hetch Hetchy)
*(Marin/Mt Tamalpais Watershed)
*(East Bay/Mokelumne River/Pardee Reservoir)

or BOOK YOUR OWN
Local Neighborhood Creek Tours
(2 hrs) ($45)
Day-Long to Drinking Water Reservoirs (12 hrs) ($115)
Two Full Days + Overnight Sierra Nevada Mountain River Camping (36 hrs) ($225)
Discounts available
Portion of proceeds support
the Winnemem Wintu Salmon Run
 
"My tour with Ecocourageous was inspiring, connecting, and magical. So grateful for Joshua's vision of connecting people to this beautiful planet we call home. His wisdom and playfulness, with a balance of structure and flow offered myself and the other participants a hands-on experience with our most precious resource--water. I highly recommend the Watershed Witness tours as well as any event that educates and integrates us into more relationship with ourselves, each other, and our planet."
-Rebecca Farrar, M.A.
BAY AREA WATERSHED UPDATE ~ SPRING 2017:
(MOKELUMNE RIVER TOUR DETAILS BELOW)
We last toured this watershed in Summer 2016, witnessing our reservoirs at the bottom of a five year drought. Since then we've been swept up and through the officially wettest winter on record in California, and arrived at spring equinox with rains finally receding and snow just beginning to melt in the Sierras. Our relationships with our water in California has transformed. Reservoirs are overflowing. Some dams and hatcheries have been overwhelmed, though the Feather River Hatchery recently released 1 million rescued chinook salmon below the Oroville Dam.
The Tuolumne spillway opened for the first time in twenty years, and in Napa, Lake Berryessa's glory hole starting sucking for the first time in a decade. Big Sur and Santa Cruz have suffered major road and bridge damage, and 24 California counties have received disaster declarations, though across the Bay region our infrastructure has held for the most part. Nevertheless, all this extra water is lost, returned to the ocean -- unless we learn to make the most of our rainfalls, until we change California's short-sighted and imbalanced historic relationship with groundwater and water rights.
This spring brings farmers in the floodplains learning to divert the extra flows to replenish their depleted aquifers, and even new deposits of gold churned up from under runoff and erosion in the flooding foothills.
While our relationship with climate will continue to change rapidly -- and though the likelihood of drought over the coming decades remains, for now EBMUD, the water supplier for the East Bay (who just finished upgrading our local Orinda treatment plant, bringing Sierra Mountain water back to 800,000 East Bay residents) says "not another drop needed."
This winter also found vivid witnessing of the struggles of water protectors around the world -- in the solidarities born at the Standing Rock Sioux Reservation in North Dakota, and the anniversary of Berta Caceres's assassination for protecting the Aguan River in Honduras. In 2015 we lost over 200 environmental activists killed around the world. Do you know who's protecting your water?
Our re-engagements with nature require reminders that the land we call home holds the scars of an ongoing deadly history with indigenous communities, as well as escalating exploitive relationships with the ecological fabric of life on the planet. Water is life. Mni Wiconi.
Around the world struggles with drought and clean water continue to worsen, while learning from embedded stories of consideration and improved access become so vital -- and inspiring too, like granting rivers the rights of people (welcome to personhood Ganga, Yamuna, Whanganui rivers!)
Closer to home, there are Bay Area Ohlone indigenous initiatives we can support this season, and near at hand challenges of climate justice, including East Bay sacrifice zones, and Californian's access to clean water, to educate each other and get involved around together..
This Watershed Witness Tour offers the possibility of embedding ourselves within these stories, and passes along a portion of the proceeds from each tour to support local and global watershed protection. This fall we'll be supporting the Winnemem Wintu Salmon Run, tracing by foot, horse, bike, and boat, the route our Salmon family return to their birth homes on the McCloud River.
It's beautiful and quiet at the headwaters of the Mokelumne tonight, but hard to access -- 25 ft snowbanks and mudslides may keep mountain roads closed for weeks. Katherine Evatt of the Foothills Conversancy, which has protected the Mokelumne watershed for the past 30 years, expects it will be late spring before the Mokelumne River campground is accessible.
So we're starting our Watershed Witness tours up again end of June. First a Mokelumne overnight. In July we'll explore the SF/Hetch Hetchy/Tuolumne Watershed. And in July, as the only Bay Area county with local reservoirs, a Marin tour, with waterfalls. Though, this season they all have waterfalls.
May all our rivers flow free.
MOKELUMNE RIVER TOUR INFO BELOW: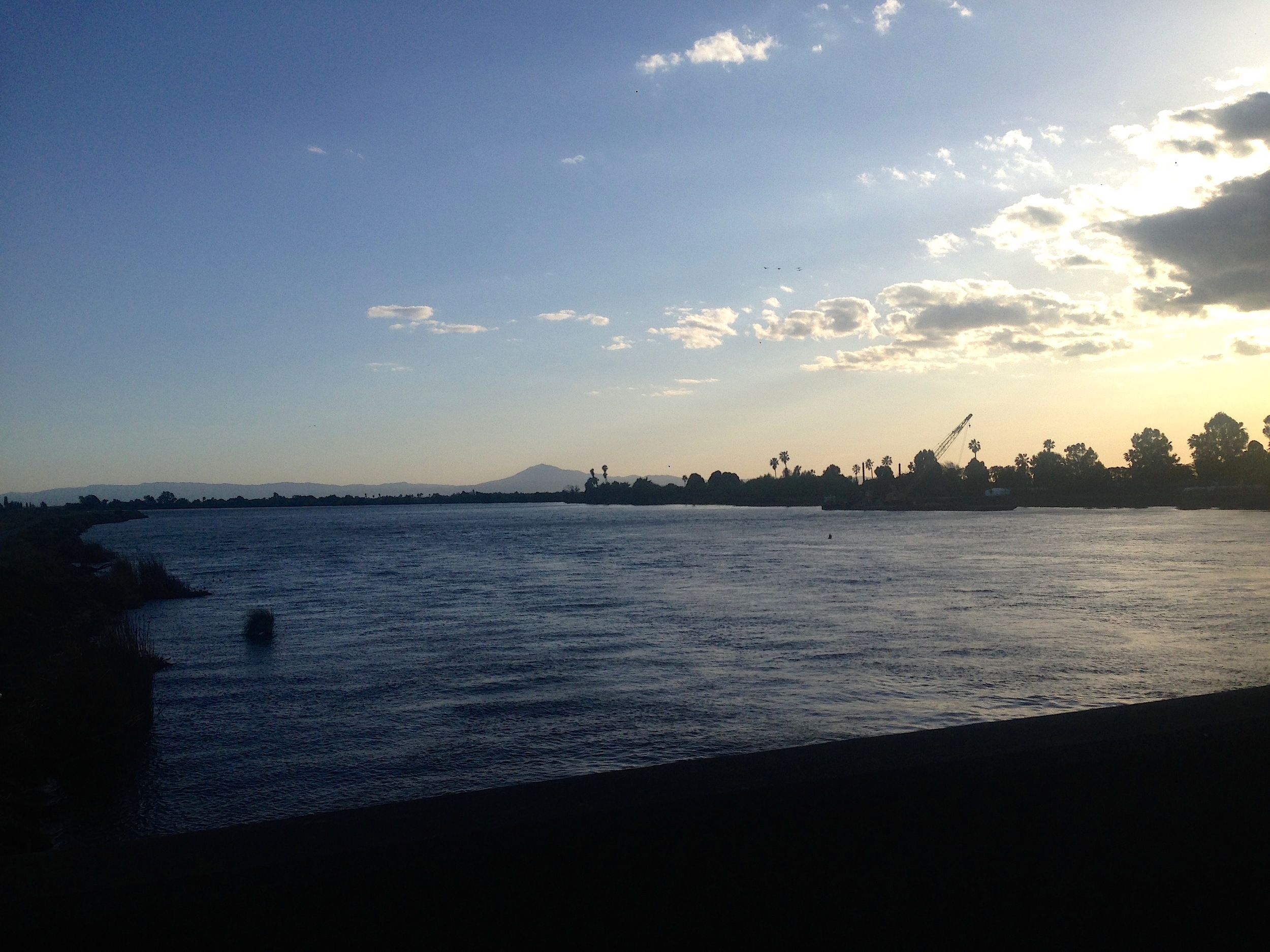 "The Watershed Witness Tour along the Mokelumne River in July 2016 was a fun, inspirational, and educational way to experience the waters that those of us in the East Bay drink every day. Josh is a highly creative leader in the field of integral ecology, and I'm so grateful that he is using his many skills and talents to assist in the transformation of our world."
-Elizabeth McAnally, M.A.
MOKELUMNE WATERSHED
DAY-LONG and OVERNIGHT
TOUR DETAILS:
 
The water that (still) pours from our East Bay taps doesn't come from anywhere near our neighborhoods. It originates 90 miles away and crosses several fault lines on it's way into our homes. We rely on it, yet many of us have never actually MET the river...
 
Our neighborhoods DO still have creeks, though they're mostly paved over. IN THE MORNING we'll begin with the nearest East Bay creek to YOUR house ~ meeting at the spot where it flows out into the bay, and discovering if it daylights anywhere else.
 
NEXT, we'll follow the flows of the Mokelumne Watershed from our house taps, past the water treatment centers and back-up reservoirs uphill in Orinda, stopping for a bite to eat at Pirates' Lair Marina Cafe, located on the exact curve where our river merges with the DELTA and joins the confluence of 40% of California's other rivers.
IN THE AFTERNOON we'll trace the wide and meandering banks of our new friend the Mokelumne River across the steadily sinking Sacramento agricultural valley, past Lodi Lake, on our way to record the precious Camanche and Pardee Reservoirs, where water for the East Bay is preserved.
 
THE DAY LONG TOUR ends here. Now two hours from Oakland, we've travelled the same distance Chinook Salmon follow to return home here to the fish hatchery. Seasons will shift. We'll still drink. It'll be wonderful developing a deeper relationship with our river.
BUT FOR THOSE CONTINUING ON FOR THE FULL TOUR... Depending on our interests and our time flexibility (we can decide as a group) we have a number of gorgeous options for the late afternoon and next day explorations, including:
~ Honor THE LARGEST INDIGENOUS
GRINDING ROCK ON THE CONTINENT
THE NEARBY MIWOK
CHAW'SE SITE/MUSEUM ~
~ Tour the Mokelumne River Fish Hatchery ~
~ HIKE trails through THE SIERRA FOOTHILLS ~

~ Swim at the mokelumne day use area ~

~ Kayak at Camanche Reservoir ~

~ Party at Pardee Reservoir ~
AS EVENING APPROACHES, we'll drive another 45 mins up into the Sierras, gaining 5000 ft and arriving before dusk, setting up our CAR-CAMP in the Eldorado National Forest, alongside the thunderous (but quiet where we're camping) Mokelumne River headwaters. Dinner, Breakfast, and snacks, activities, and a peaceful place to rest will be provided.

IN THE MORNING we'll travel even deeper into the mountains, tracing our sustenance to the very SOURCE, those sacred springs that spread so far, supporting all the life where we live.

On these ECO-EDUCATIONAL IMMERSIONS, we'll learn more about the transforming ecologies of the river, co-create art, music, and earth-appreciation rituals, take group and solo time with the waters, sleep under the stars, and share our skills around river preservation and sharing watershed consciousness.
Ah! It may be
being wakened
with the reassuring pitter patter of
raindrops on neighborhood rooftops
is so unusual now it takes some seconds
before I recognize the sound.
It may be
that I'm moved this morning
to reintroduce myself to a river
I've been drinking without thinking
for years, as it disappears.
It may be I'm experiencing
estuary estrangement
- but ah sweet wet -
the water cycle won't let me leave.
That's why I woke up -
I have to pee.
Participants will please provide your own reliable vehicle for our caravan, food and drink requirements (we will provide dinner and breakfast), appropriate clothing for the valley and the mountain (including sun protection and a bathing suit), camping gear, and any other medicines or supplies you'll need for the journey. The journey to follow our water source takes all day, crosses over 100 miles, stopping every 30-60 minutes, so it's a trek. But we'll pace ourselves, and stop for bathroom and gas breaks as needed. We'll have a list of suggested items to bring, and we'll bring extra of everything else, like drinking water, snacks, art and ritual tools, video and still photography (for those who want to share your experiences) maps, musical instruments, stories, and towels.

We welcome all the intersectional communities of the Bay Area and don't want money getting in the way of learning how the water we drink is doing ~ so we offer four scholarship opportunities available for each tour. Just email joshua@ecocourageous.com for availability.
 
"The watershed witness tour was for me a journey of awareness and gratitude for the river that flows just beneath my feet at all times. Employing my imagination along with my bodily experience to journey along the river in this way was an invitation to honor the great spring of inspiration that feeds my spirit as the source of life. Thank you, Josh, for creating a reflective, fun, sacred, and educational space to embrace this dimension of life. This is exactly the kind of work and play that is required of us as humans at the crux of our planetary shift."
- Kari Kapadia, MA.
Joshua Halpern will be our eco-immersion guide. Josh brings to these adventures an MA in Integral Ecology, a BFA in Film, over a decade guiding adults around the world in reconnecting relationships with their local ecologies, several years working in outdoor education with children, and a lifetime exploring the river systems around his home. He was born at the confluence of the Matawan and the Wopowog rivers in central New Jersey.
FAQ:

1. Is this tour recommended for all ages and abilities?
This tour is for everyone who drinks water! Folks of any age will learn and experience awe at the beauty of the river. It is important to note that we do spend multiple hours driving during the day. But though swimming, hiking, and rock scrambling are available, persons with limited mobility can expect opportunities to participate at every location, and we'll be more than happy to help with camp set up or any other needs as they arise.
 
2. What if I don't have a vehicle?
If we had a few months we could make this a walking watershed pilgrimage, but we'll just find you a ride with one of our other participants.
 
3. Any boats on this river tour?
Boats of all kinds can be spotted along the Moke. They're also a whole next level of responsibilities if we include them in this tour. So our preliminary answer is ~ if kayaking or canoing or white-water rafting are really calling you, we can try to make it happen, just please let us know when you sign up.
 
4. Is the tour more educational/scientific, more political/historical, or more relaxed, and kinda "woo-woo"?
We tend to keep our tours well-balanced. There are complex integral ecological transformations occurring at multiples scales across each area of our watersheds, and we add to our scientific, cultural, and hands-on research every time we retrace this path along the river. We've also learned that by respecting the magic and emotions and creativity we experience meeting the living river we rely on, we tend to foster imaginative integrations of personal and community-oriented questions we may be grappling with, even encouraging ongoing mutually enhancing relationships with our water sources. So, however you relate to the river, we're with you.